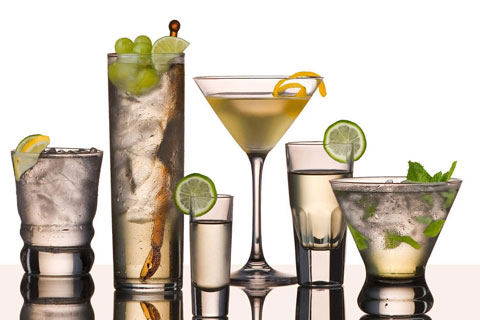 Williamson Overseas Trading Corporation (WOTC) stands out as a renowned exporter of beverages from India. Our global reach enables us to distribute beverages across the world. Our diverse product line-up includes internationally sourced Wines, Sparkling wines containing gold dust, Energy drinks, Indian-made foreign liquor, Cognac, Vodka, and even Coconut inflorescence sap – Neera. Discover a wide array of drinks from various countries through our platform, all guaranteed to be of the utmost quality.

Beverage Exporters Kerala, India
We possess exclusive distribution and marketing rights from esteemed distilleries, wineries, and vineyards throughout Europe, encompassing Italy, France, Spain, Portugal, Romania, and Russia. WOTC excels in supplying Indian-made foreign liquor to countries in Africa and Asia. Our role as Beverage Exporters in Kerala facilitates the export of beverage items to both suppliers and consumers alike. Count on us for a steady supply of superior quality products.
At our Indian international trading company, we take pride in presenting an extensive beverage range, encompassing both alcoholic and non-alcoholic alternatives. From invigorating juices and soft drinks to premium-grade teas and coffees, we cater to every palate and occasion.
Our non-alcoholic beverages are meticulously crafted using only the finest ingredients, sourced from reliable suppliers across India. Whether you're seeking revitalizing fruit juices, energy drinks, or exquisite teas and coffees, our selection offers a variety of options. Each beverage is designed to deliver delectable flavors while promoting health, serving as the ideal energizer whenever required.

Complementing our non-alcoholic offerings, our collection extends to a diverse range of alcoholic beverages, including wines, whiskeys, rums, gins, vodkas, and more. These alcoholic selections originate from esteemed producers in India and across the globe, ensuring the use of only the highest-grade ingredients.
Recognizing the significance of punctual delivery and dependable supply, especially within the food and hospitality sectors, we have established a robust distribution network. This enables us to efficiently deliver our products to customers worldwide, ensuring swift accessibility.
At our company, ethical sourcing and sustainability take precedence. We uphold meticulous standards in sourcing and production, collaborating closely with our suppliers to enforce ethical and sustainable practices. By doing so, we mitigate environmental impact and contribute positively to local communities.
Get in touch today to explore our product range and discover how we can cater to your specific requirements.