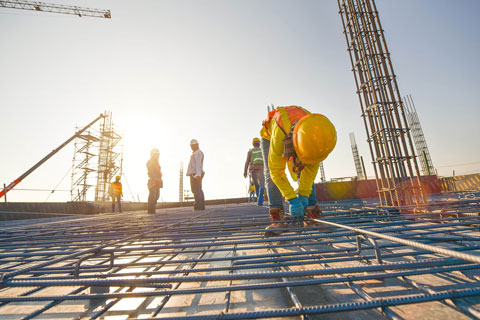 Williamson Overseas Trading Corporation (WOTC) stands as a prominent name among Building Material Exporters in India. We cater to a global clientele by providing substantial quantities of essential construction materials such as
Portland Cement,
Granites and Marbles,
Tiles and Floorings,
Sanitary wares and Bath room fittings,
Plywood & Veneers,
PVC Foam Boards,
Polycarbonate sheets,
Paints,
Steel Bars,
Silica Sand, and
Instant road repair materials
for diverse construction projects worldwide. Building materials play a pivotal role in modern technology, influenced by several key factors that guide material selection. The primary purpose of building materials lies in facilitating construction activities. Any material employed for this purpose is categorized as a building material. Both naturally occurring and manmade products find application in construction. Williamson Overseas Trading Corporation, a leading Building Material Exporter in India, places utmost emphasis on product quality, ensuring that our offerings meet and exceed expectations. WOTC is dedicated to providing exceptional services that align with the unique needs of our valued customers.
As a reputable Indian international trading company, we take pride in presenting an extensive array of premium building materials, all sourced directly from India's top manufacturers. India boasts an abundant supply of diverse building materials due to its abundant natural resources and skilled workforce.
Our diverse range of building materials encompasses products such as cement, steel, tiles, roofing materials, and sanitaryware. Collaborating closely with our suppliers, we guarantee that our products uphold international quality standards, delivering unparalleled quality to our esteemed customers.
We recognize the paramount importance of punctual delivery and reliable supply, especially for time-sensitive construction projects. This understanding fuels our robust distribution network, enabling swift and efficient global delivery.
At our WOTC, sustainability and ethical sourcing practices take precedence. Our collaboration with suppliers ensures responsible and ethical sourcing and manufacturing, minimizing adverse impacts on the environment and local communities.
In conclusion, as a reputable Indian international trading company, we present an expansive assortment of top-tier building materials directly sourced from India's premier manufacturers. We prioritize punctual delivery, dependable supply, sustainability, and ethical sourcing. Contact us today to explore our extensive product offerings and services tailored to your distinct requirements.