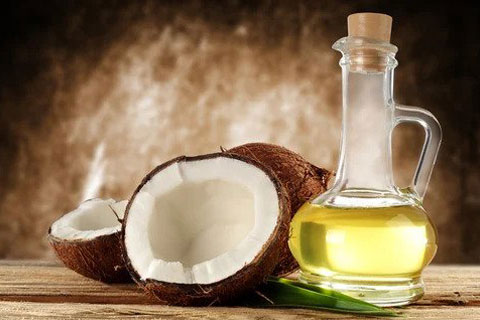 Edible oils are vegetable oils such as Sunflower seed oil, Palm oil, Olive oil, Soya bean oil, Corn oil, Coconut oil etc. Vegetable oils are used to fry, bake and used as essence for salads and bread dips. Generally edible oils are in liquid form at normal temperature but in some cold conditions it may be solid by the presence of saturated fat. We are one of the leading edible oil exporters and traders in India. Our International trading company is a leading supplier of high quality edible oils to customers around the globe. We are capable of supplying in very large quantities in bulk packing and custom consumer packs. We understand that the quality and purity of edible oils are critical factors for consumers and businesses alike, which is why we source our products only from trusted and reliable suppliers who meet our strict quality standards.
Refined Sunflower seed oil Refined sunflower oil is a popular choice for cooking, baking, and food preparation worldwide. Our premium-grade refined sunflower seed oil is extracted from the finest sunflower seeds, ensuring purity and nutritional value. We can supply pure, refined and winterized sunflower seed oil. Importers can reply on our commitment to quality, competitive pricing, and efficient logistics for a seamless supply experience.
Refined Coconut oil Kerala's most popular production is coconut. Refined coconut oil is known for its distinctive flavour and versatility, is in high demand in the food and cosmetic industries. Our premium-grade refined coconut oil is extracted from carefully selected coconuts, ensuring superior quality and purity. Importers seeking reliable and ethically sourced coconut oil can trust our expertise in delivering top –quality products in large quantities in consumer packs and flexi bags. We can also supply cold pressed virgin coconut oil and organic coconut oil in limited quantity.
RBD Palm oil Refined palm oil or vegetable oil is a versatile cooking and frying medium widely used in households and food establishments. Our high quality refined palm oil is produced using sustainable practices, ensuring exceptional taste and nutritional benefits. Palm oil is widely used across the globe. Importers seeking a trusted supplier of refined palm oil can rely on our commitment to responsible sourcing, competitive pricing, and prompt delivery.
Olive Oil Discover the exquisite flavors of our premium olive oil, carefully sourced from the finest olive groves. Our olive oil embodies the essence of Mediterranean cuisine, offering a harmonious balance of taste and health benefits. Importers worldwide can trust our commitment to quality, authenticity, and sustainable sourcing practices.